Kevin Morales - Round Rock TX Realtor
7/22/2018
List Of Best Round Rock Home Builders
I've been in real estate for 25 years. These are what I consider to be some of the best home builders in the Austin area. Judging by workmanship, quality, and good at fullfilling warranty obligations.
7/7/2018
7 Reasons to Work With a REALTOR®
REALTORS® aren't just agents. They're professional members of the National Association of REALTORS® and subscribe to its strict code of ethics. This is the REALTOR® difference for home buyers: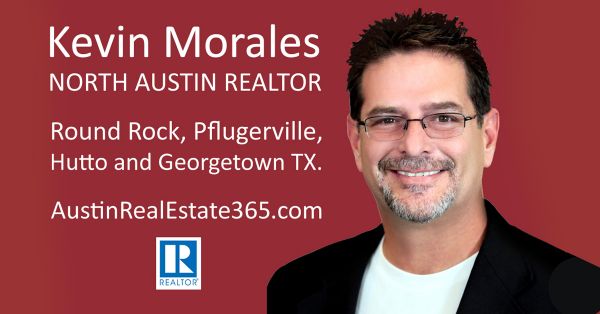 Kevin Morales grew up in Killeen, Texas; his career in real estate began in the late eighties immediately after his duty in the United States Army.
Kevin has 20 plus years experience in Real Estate / Construction / Office Management field in both residential and commercial properties. Supervised and coordinated the purchase and construction process from the conceptual development stage through final construction, ensuring all projects were completed as scheduled and within budget.
Kevin Morales has worked as a superintendent / assistant superintendent overseeing duties including planning and scheduling implementation of his clients requests per the contract, and worked as a liaison between contractors and sub-contractors. (On all real estate and construction projects.)
When working with his clients, Kevin uses integrity, professionalism and knowledge, to help find the right investment for his client's needs and of the highest quality at the lowest possible price.
Primary Zip Codes I Service
Round Rock:
78664, 78665, 78680, 78682, 78683

Georgetown:
78626, 78627, 78628, 78633

Pflugerville:
78660, 78691

Hutto: 78634
Kevin Morales REALTOR®
Austin-Round Rock Metro
------------------------------------
My Real Estate Broker
Realty Texas LLC
Round Rock Texas